Following several cyber attacks that happened in the maritime sector this year, the issue of maritime cyber security is gaining prominence.
Cyber security has become an important topic for maritime stakeholders due to the ongoing digital transformation that brings associated cyber threats and requires new rules and strategies.
Starting from 1 January 2021, the International Maritime Organization (IMO) ISM Code will require ship owners and managers to assess cyber risk and implement relevant measures across all functions of their safety management system.
Earlier this year, the Digital Container Shipping Association (DCSA) published a cyber security implementation guide to facilitate vessel readiness by 2021. The guide enables shipowners to incorporate cyber risk management into their existing safety management systems.
2020 has witnessed several cyber attacks in the maritime sector including those on CMA CGM, Mediterranean Shipping Company (MSC), Hurtigruten and the UN maritime body IMO.
As such attacks negatively affect daily operations, shipping companies and organizations are stepping up collaborations and research in this domain. This week only, two new cyber security initiatives were unveiled.
e5 Lab and ClassNK ink joint research agreement on cyber security
Japanese shipping solution provider e5 Lab Inc. and classification society ClassNK have signed a joint research agreement on cyber security.
For their first joint research project, they will conduct a proof of concept (PoC) on "Marindows", a digital platform for ships being developed by e5 Lab.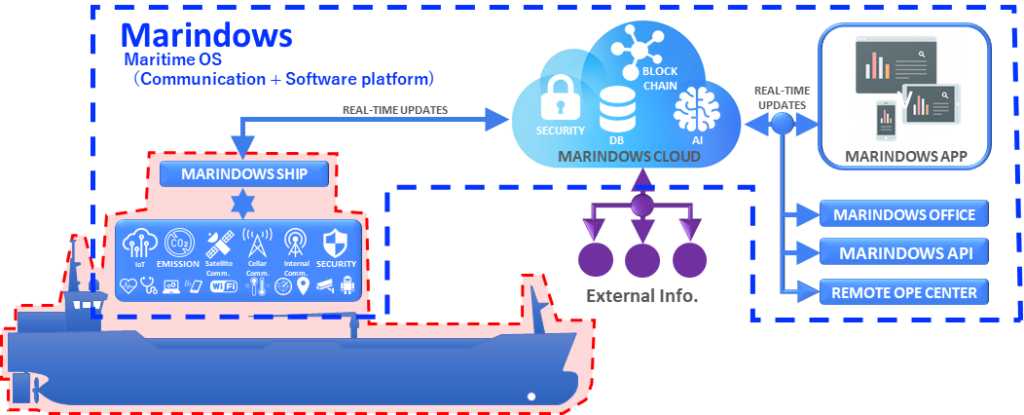 The comprehensive digital platform consists of connection and applications necessary for the robotization of ships.
As explained, Marindows not only significantly improves the safety, productivity and efficiency of ships, but also enables them to evolve at the speed that software evolves, rather than at the speed of hardware as in the past. With Over the Air (OTA) updates, Marindows aims to further evolve to become safer, smarter, more efficient, and environmentally friendly.
"By considering cyber security together with ClassNK, … we will expand the speed and scale of the digital revolution in the maritime industry that starts with Marindows," Yasumasa Suetsugu, Chief Technology Officer (CTO) at e5 Lab, commented.
"Cyber security measures must be widely implemented since the comprehensive digital platform for ships needs to connect various devices and systems on board," Hirofumi Takano, Executive Vice President at ClassNK, said.
"Through this joint research, we would like to verify the best practices that the society has jointly established with cooperating organizations, together with the e5 Lab experts, and use the knowledge obtained to establish standards for comprehensive digital platform for ships."
ABB Marine & Ports: New lab to stress-test cyber threats to shipping
ABB Marine & Ports revealed on 15 December it has opened a cyber security laboratory. The opening is said to come at a key moment in shipping's digital development as aforementioned stricter maritime cyber security rules enter force in January.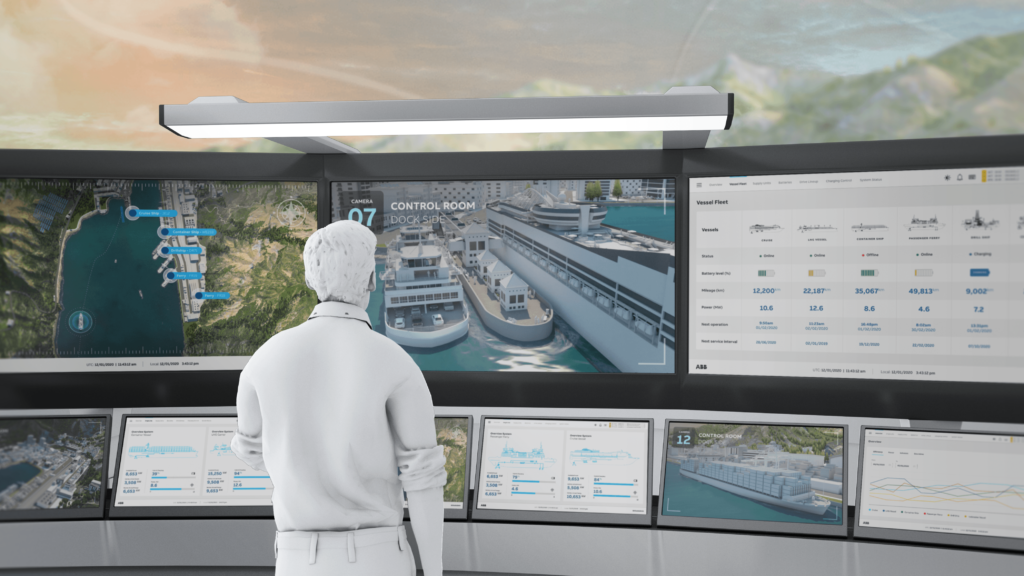 In line with the guidelines set out by the IMO, the new laboratory features hardware and software systems developed to help shipowners and operators combat the maritime industry's growing cyber security risks.
With the rise of smarter, more connected systems, the IMO urges all shipping companies to demonstrate that cyber threats have been part of every vessel's SMS risk assessment from 2021 onwards. According to IMO's guidelines on maritime risk management, "ships with complex cyber-related systems may require a greater level of care and should seek additional resources through reputable industry and government partners."
"Cyber security is not a product but an evolving target which needs constant monitoring, managing and updating," Ahmed Hassan, Head of Cyber Security, ABB Marine & Ports, noted.
"As a single vendor offering operating technology (OT) and cyber security, we recognize that managing cyber security is a careful balance between risk, functionality and cost. The principles of cyber security must apply across all maritime stakeholders, from designers and builders, to owners, operators and crew; and from classification societies to universities and research bodies, government departments and insurers."
ABB Marine & Ports' new laboratory will offer cyber security support for shipping companies at all stages of digitalization and has the flexibility to meet various levels of cyber security requirements. While some companies may only require a one-off assessment of existing OT installations, others may need a long-term approach with continuing support.
"Our systems have been developed to address the very latest threats and solutions available in cyber risk management," Hassan concluded.